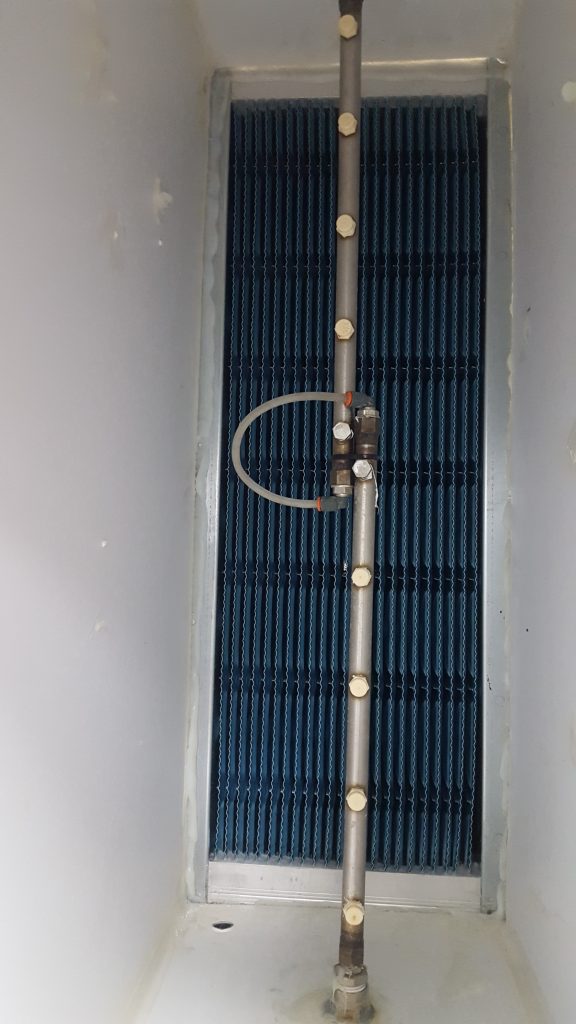 Indirect evaporative coolers (IECs) have a great potential to save energy in summer operating conditions. Although the operating principle is well known, many efforts still need to be made to improve the effectiveness and durability of the system and to disseminate the technology. Our research is focused on:
– Optimization, design and prototyping of innovative indirect evaporative coolers (heat exchanger, water supply system, airflow configuration, etc.).
– Experimental test of IEC systems.
– Development of phenomenological models, computational fluid dynamics simulations and simplified correlations to predict system performance.