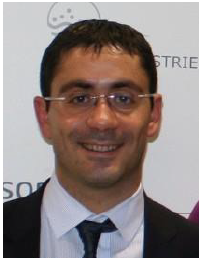 Reseacher at the Department of Energy of Politecnico di Milano, he holds a Double Degree Master in Energy Engineering at Politecnico di Milano and at Royal Institute of Technology (KTH), and also a PhD in Energy Engineering.
His research is mainly dedicated to Indoor Air Quality (IAQ), Ventilation, Filtration and Contamination Control for buildings, health care, cleantech, museums and mission critical solutions. At the present, he mainly works on the numerical and experimental study of the optimization of the ventilation, filtration, and environmental monitoring strategy of cleanrooms and OTs. He is also deeply involved in Design, Testing, Commissioning and Validation (TCV) of controlled environments, and special clean components for GMPs sectors and operating theatres.
Particular attention is also given to the characterization of the total and microbiological emission rate of aerosol and particle contamination from humans, clothing, components, or Surgical Smoke generated from Electro Surgical Tool (EST) in health care sectors.
He is co-author of many articles and papers in international journals and conferences. He's teaching "Building Services Design " at the Master Degree Course in Civil Architecture of Politecnico di Milano, "Cleanroom Environments" and "Cleanroom Environmental Monitoring and TCV" at the "Basic Cleanroom Course" and "Advanced Cleanroom Course" at the Permanent Education Courses of Politecnico di Milano-ASCCA-ICCCS.
E-mail: francesco.romano@polimi.it
Phone: +39 02 23993876
Address: Politecnico di Milano, Dipartimento di Energia – Via Lambruschini, 4 – 20156 Milan – Italy