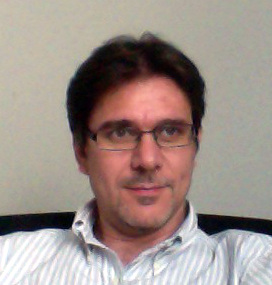 Federico Pedranzini is Research Associate at the Energy Department of the Politecnico di Milano (Italy).
He was born in 1969 in Bormio (Italy). He received the M.Sc. degree in 1998, in Electrical Engineering, from the Faculty of Engineering, Politecnico di Milano, Italy.
In 1998 he registered as an Italian professional Engineer.
From 1998 to 2006 he worked as a Designer and Installer, gradually combining research and teaching activities at the university with professional activity.
He worked as a designer for air conditioning systems in a private company developing his skills in the field of HVAC. In his professional experience he worked as a designer and installer in the field of civil systems (hotels, swimming pools, schools, spas, residential), in the industrial (pharmaceutical, hospitals) and commercial (shops, malls).
Since 2000 he collaborates with Italian Air-Conditioning, Heating and Refrigeration Association (AiCarr) for which He held (2015-2020) the post of Coordinator of the Technical Committees participating as an author and/or reviewer for the publication of technical volumes and working groups of the Italian regulatory body (UNI).
Since 2002 he is a lecturer for the Aicarr training school specializing in HAVC technicians, where he teaches courses and seminars on air and water systems, design, sizing, and balancing.
Since 2006 he's holding courses at the Politecnico of Milano relating to the environmental physics, sizing and design of HVAC Systems.
As part of its activities at the Politecnico in 2006 he participated in the design and implementation of the air treatment and control system at the service of the Mona Lisa – Gioconda case at the Louvre museum in Paris.
Since 2013 he's holding a course in Building Services at the Politecnico of Milano.
His research activity focuses on the application aspects related to HVAC systems with particular reference to the issues of balancing and sealing of aeraulic and hydronic networks and to the integrated controls of the plants.
Since 2013 He's in charge as technical supervisor for the Real Time-Hardware in the Loop Laboratory, which deals with the modeling and experimental validation of real time models of HVAC system components (generators, accumulators, regulation systems, solar thermal collectors) within the AirLab group the Department of Energy of Politecnico di Milano. He has published in an international journal (reviewed) on issues related to balancing and air systems, solar thermal hybrid photovoltaic panels, systems for the treatment of air with chemical wheels, as well as having participated in activities financed by the public for the optimization and the implementation of predictive regulation systems for school buildings.
E-mail: federico.pedranzini@polimi.it
Phone: +39 02 23993885
Address: Politecnico di Milano, Dipartimento di Energia – Via Lambruschini, 4 – 20156 Milan – Italy